Vote for Carrowdore to get £5000!
Vote for Carrowdore to get £5000!
7 November 2018 (by admin)
Register to gain your 10 votes - it's free and only takes 2 minutes!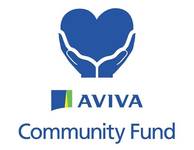 Click on this link to vote for Carrowdore Primary to win £5000 through the Aviva Community Fund!
Currently Carrowdore Primary uses an internet based program called Accelerated Reader to help improve literacy skills and increase our children's love of reading. Our PTA has been able to invest some funds into the scheme - purchasing the first year of accelerated reader and training of staff. we also bought printed books for our librbary. The school have seen a great improvement in our children's reading but more importantly their desire to read. This money would allow the children to continue using Accelerated Reader, buy more printed books (which the children actually want to read). In our village 23% of the population is aged 0-15 years of which the vast majority have/will attend Carrowdore Primary School. Of our over 18 population 49.9% have no or low level qualifications. Carrowdore Primary School strive to improve this by making sure the children leave with a love of reading.
Share this: