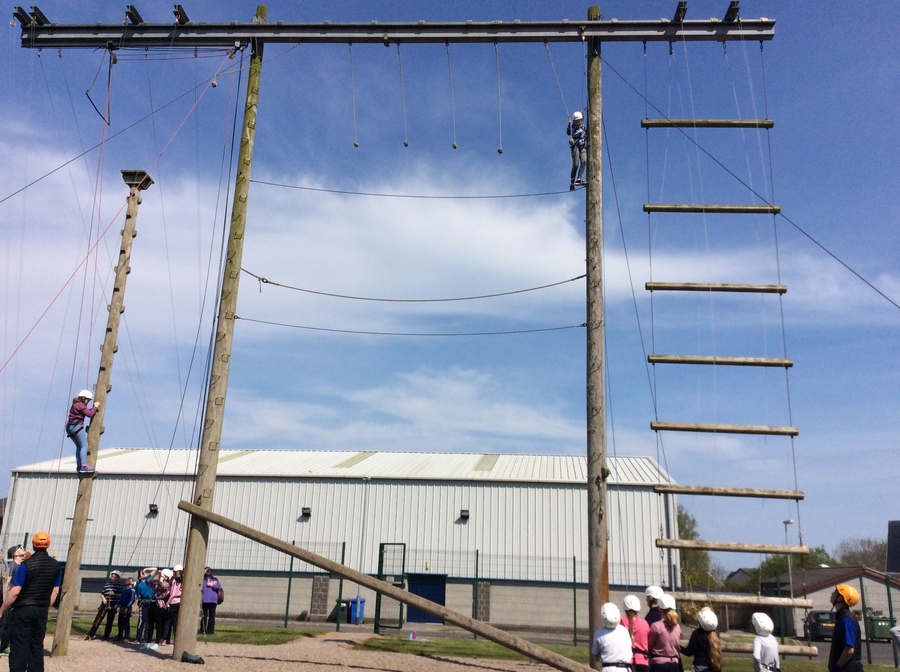 Day 1: Monday 1st May
What a busy day it has been so far! We arrived at Ganaway Outdoor Pursuits Centre at 9:30am and headed straight out to our first activity. The sun was shining so Norm decided to take our team building games outside. We had lots of fun doing team challenges. We then headed in for lunch. After lunch we had a go on the high ropes. It was a lot of fun! Many of the P7 children overcame their fear of heights! We are just having some free time now before we head for dinner. After dinner we are doing orienteering! Everyone is very settled and enjoying themselves!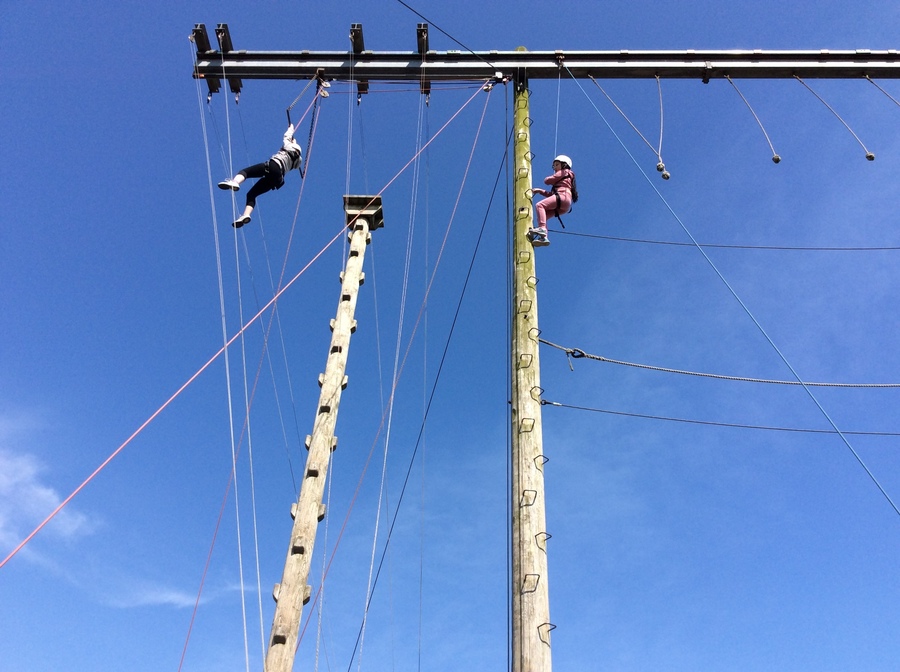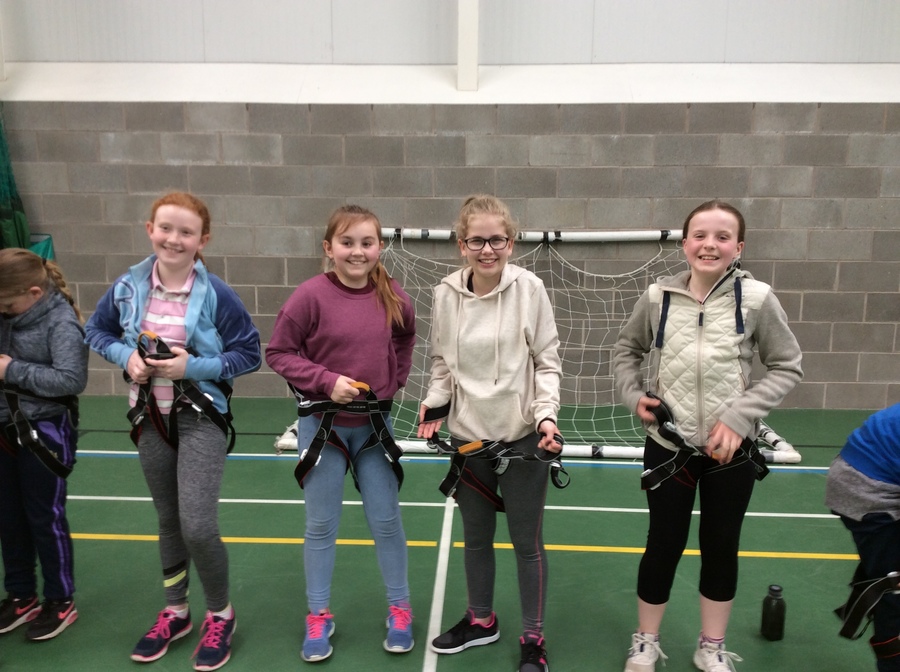 After dinner fun!
We had lots of fun after dinner tonight with our jam packed night of activities. Firstly we completed an orienteering challenge. It was exhausting but lots of fun! Have a look at some of our highlights below: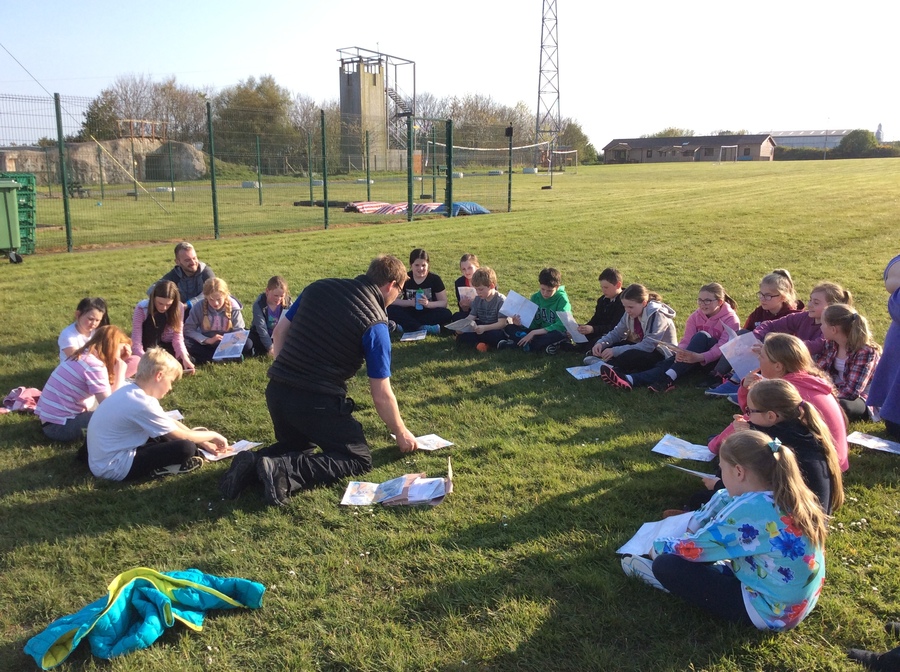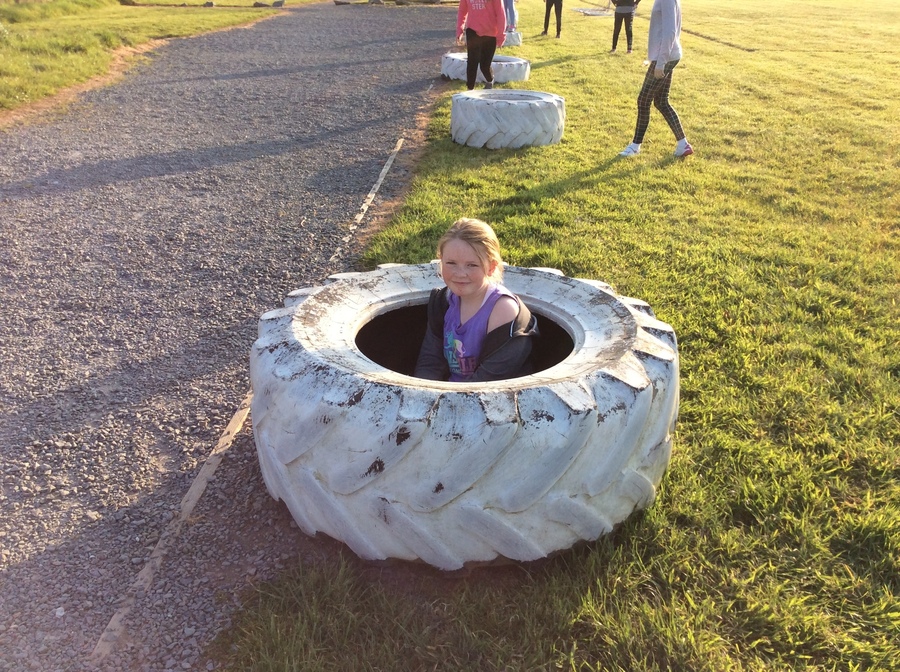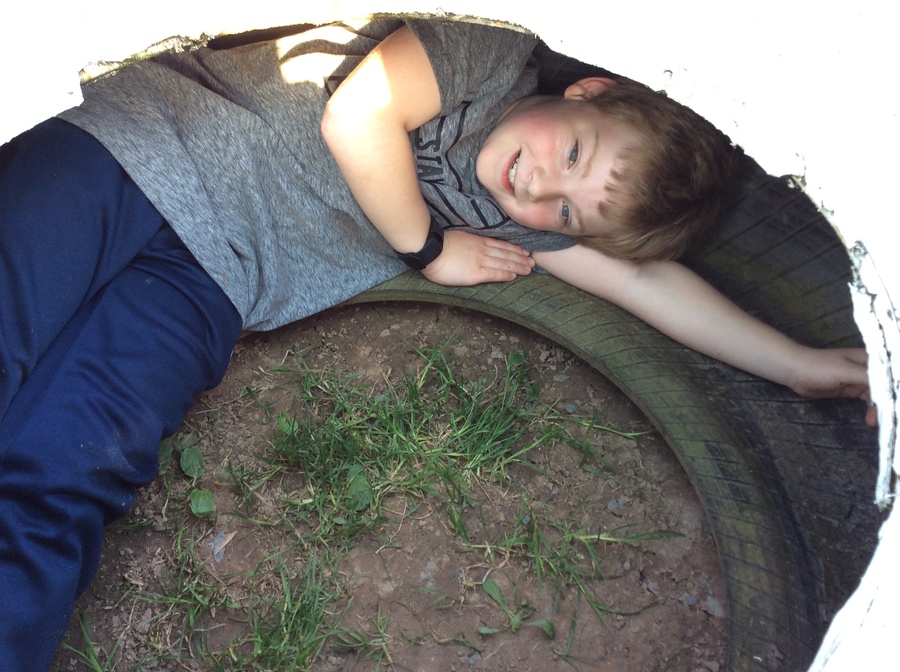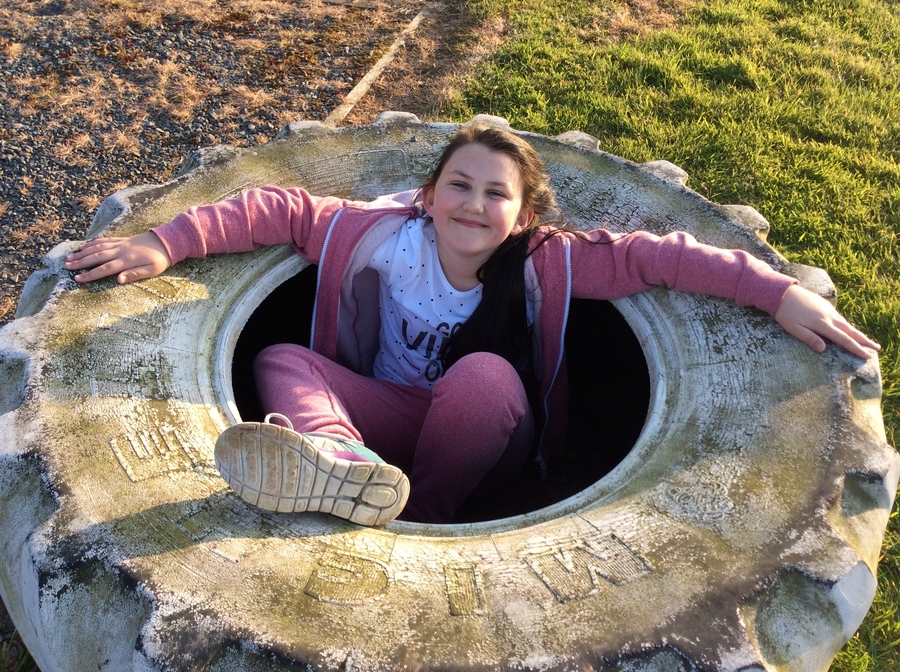 After a very energetic session orienteering we headed down to the beach for our design challenge. The challenge was to design a piece of artwork, using materials found on the beach, to represent our time at Ganaway. Feast your eyes on the results:
Group 1 decided to use seaweed, stones, shells and wood to represent their time on the high and low ropes.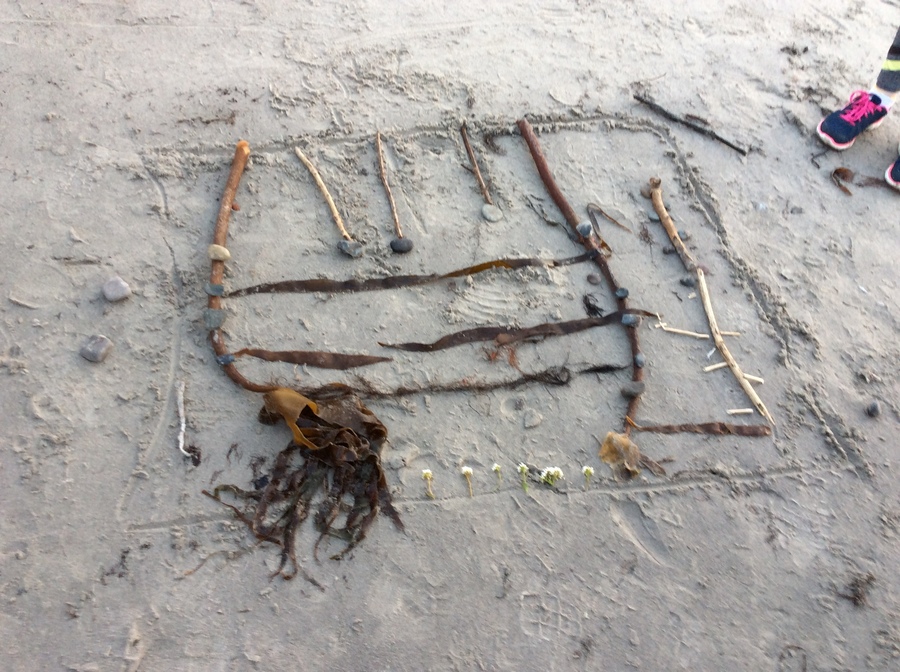 Group 2 decided to represent their time playing Tug of War. What a beautifully abstract piece of work!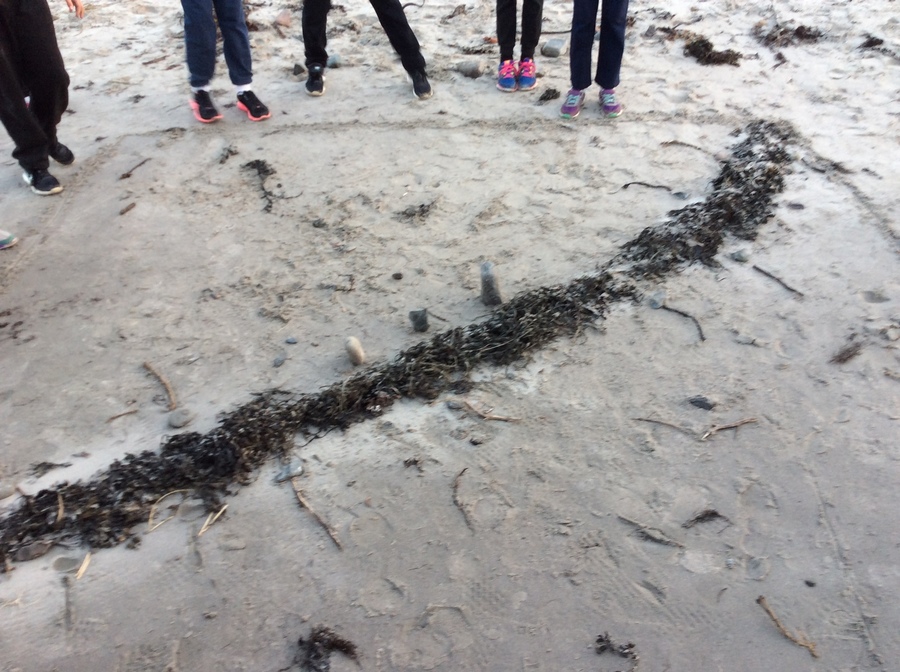 Group 3 created a beautiful image of their time orienteering.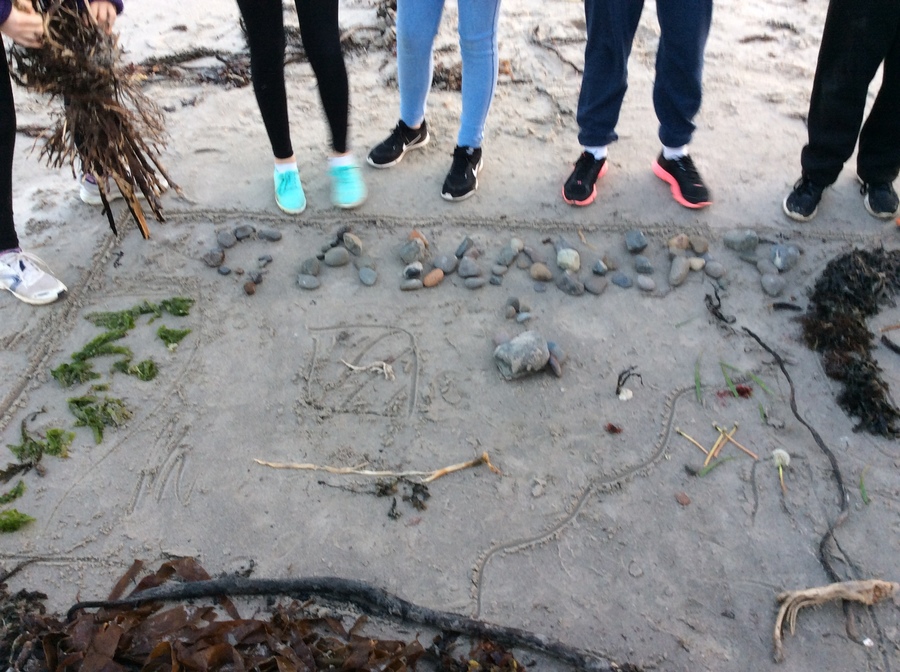 Group 4 created a lovely image of Mrs Billington at the high and low ropes!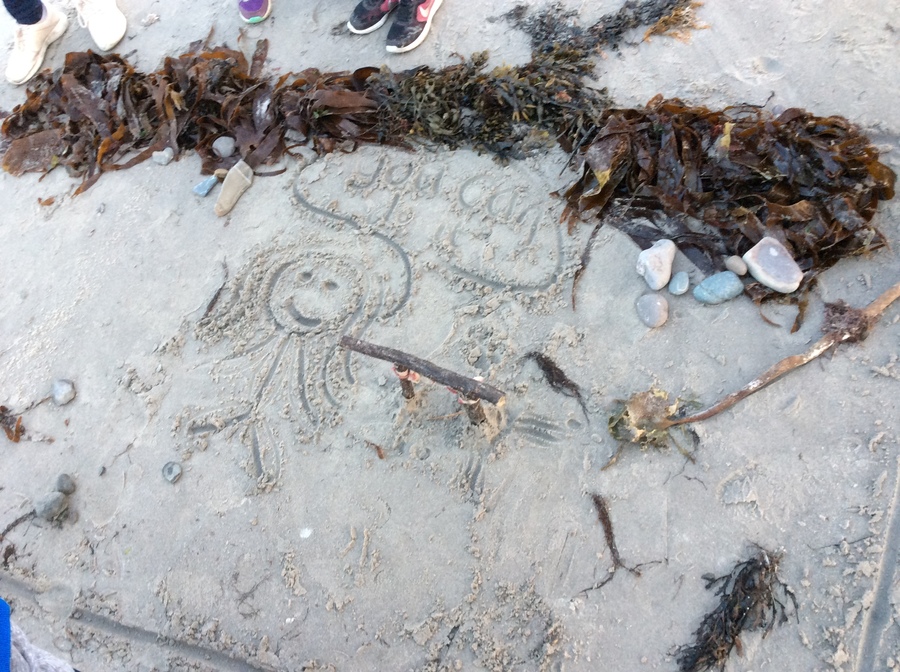 Group 5 created their own interpretation of Mrs. Billington!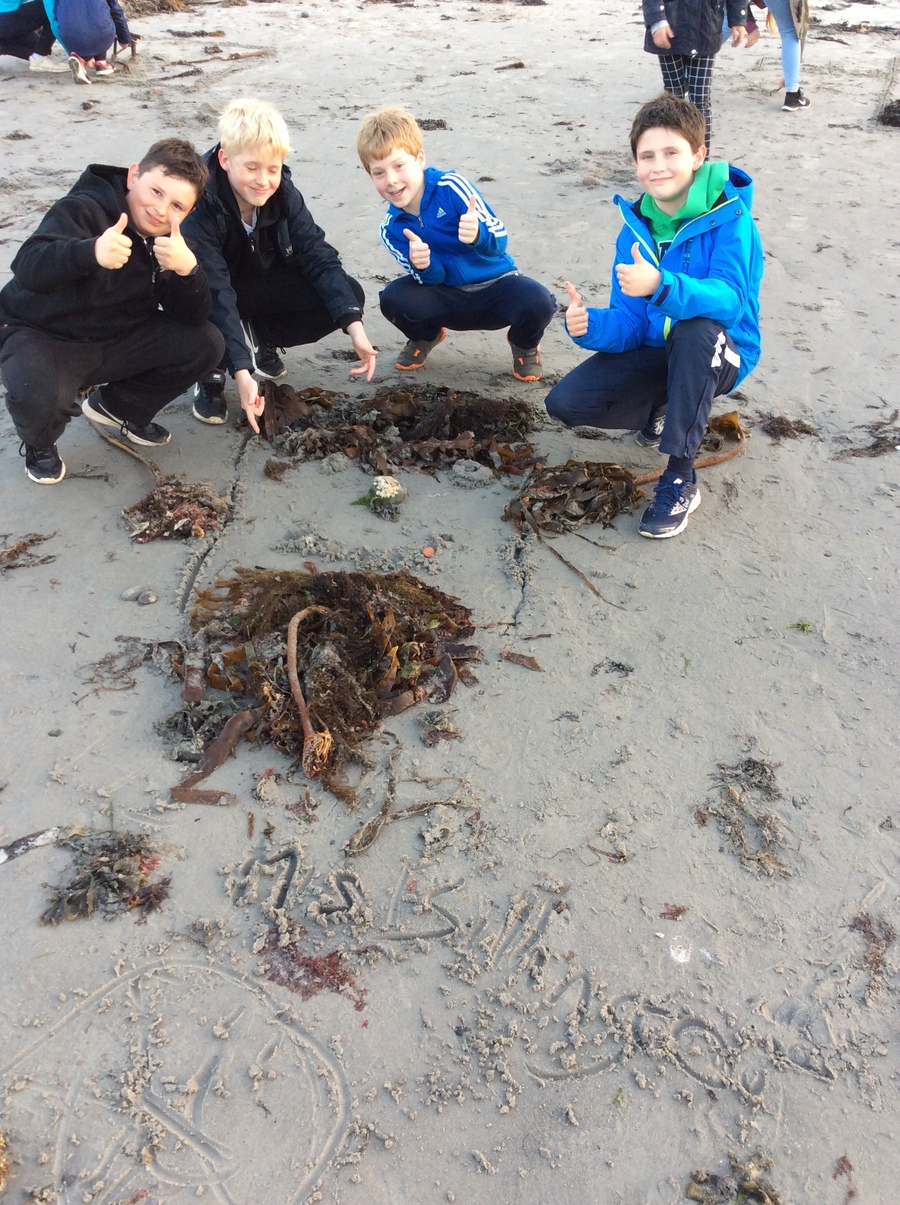 Day 2: Tuesday 2nd May
We had another really busy day today. After breakfast we went out on the kayaks at Millisle lagoon. It was a lot of fun but the water was FREEZING!!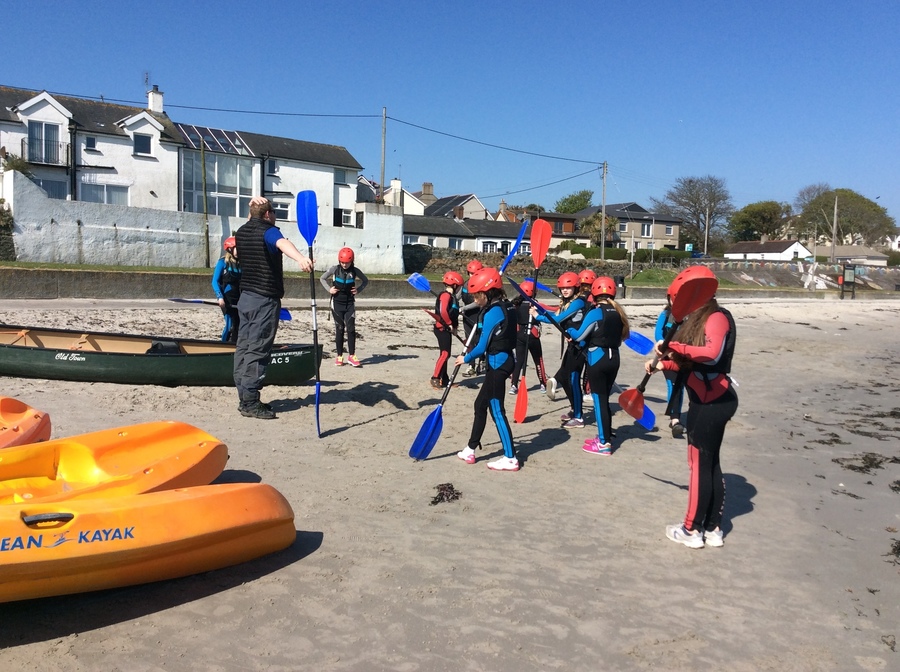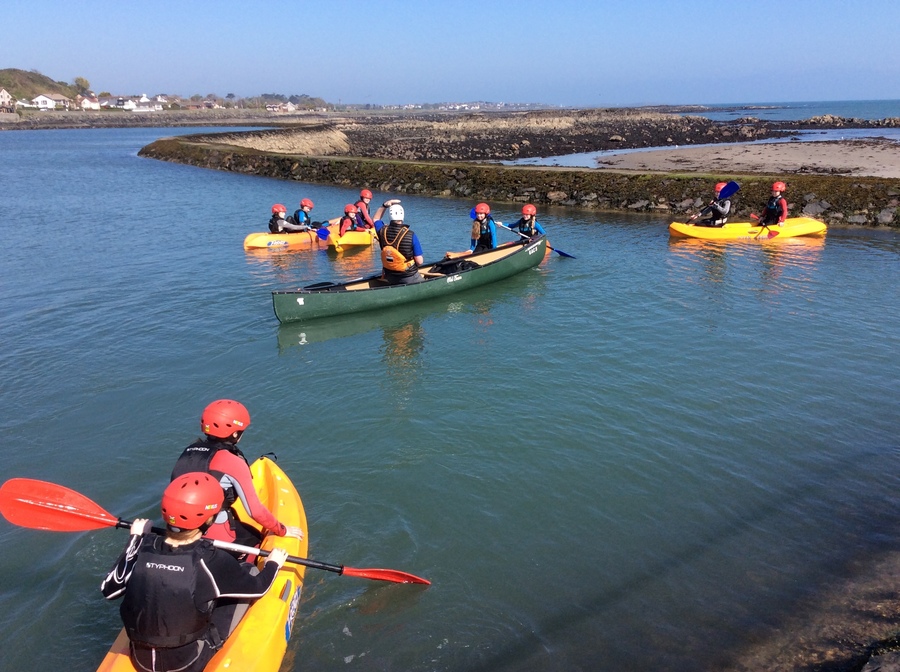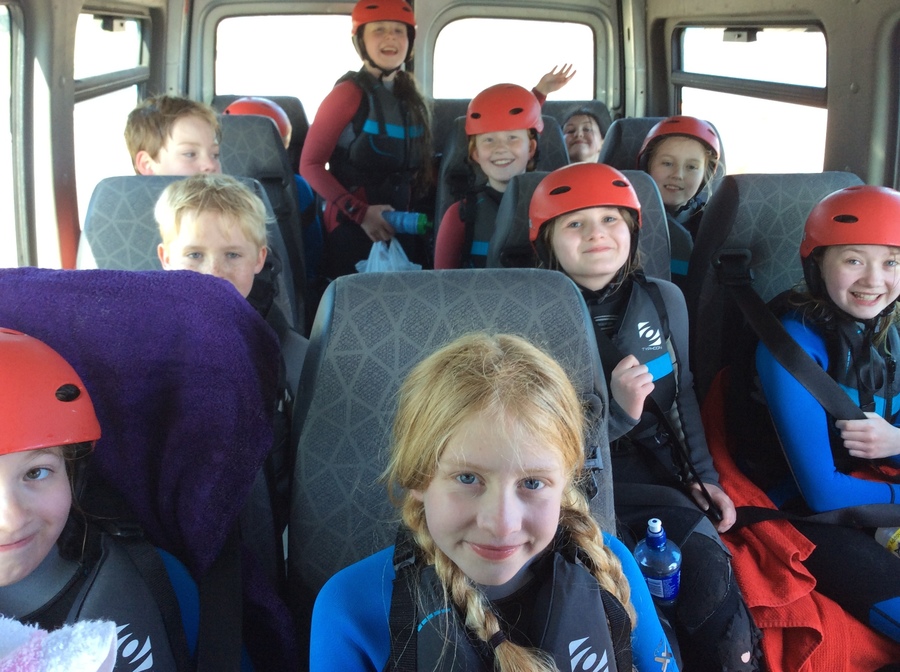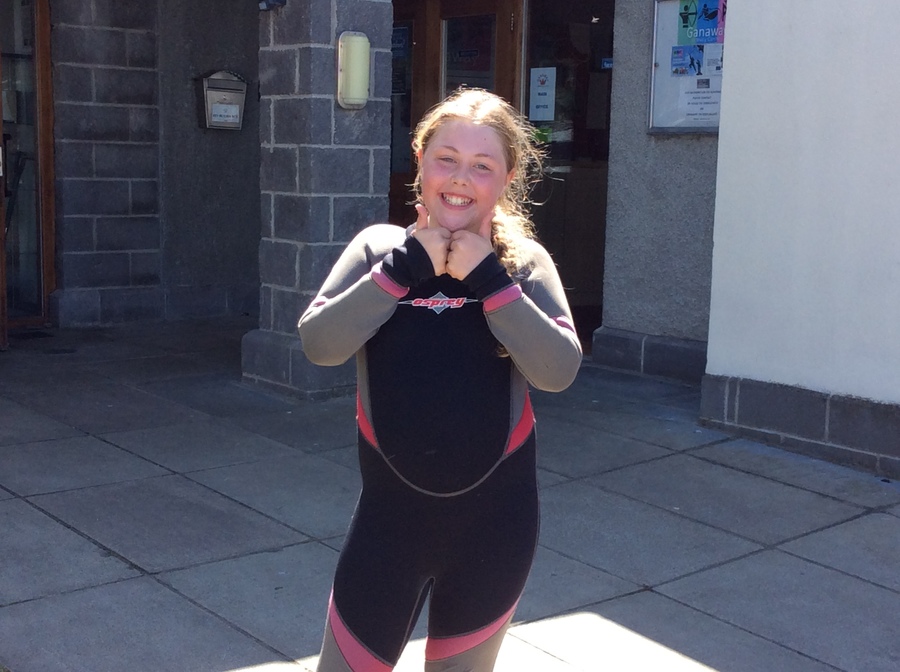 Afterwards we headed into the caves! Many of us felt nervous going into the caves but EVERYONE went in! In the end we all loved it! We went through all the chambers and thoroughly enjoyed it. It was very warm in the caves!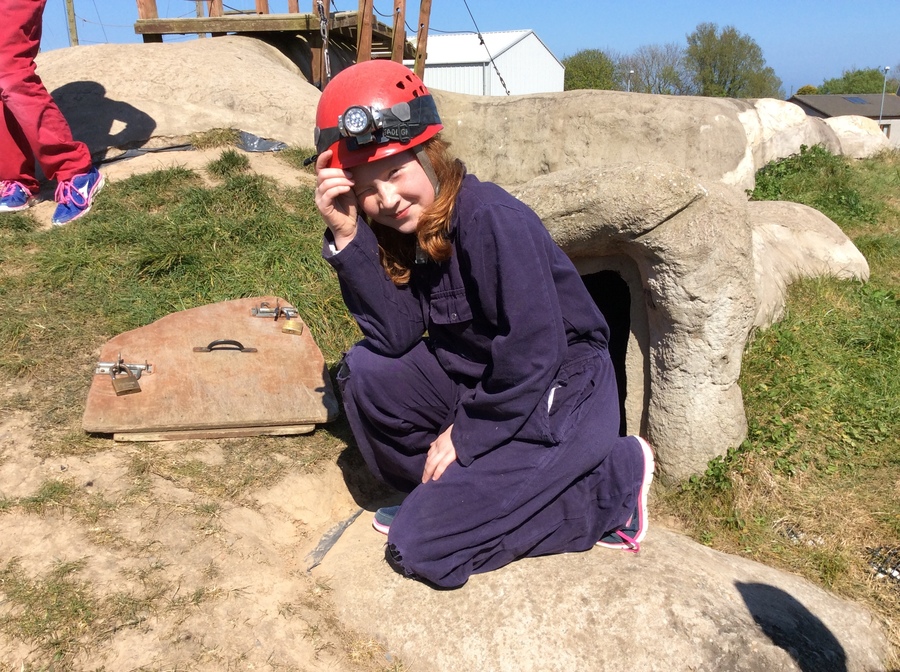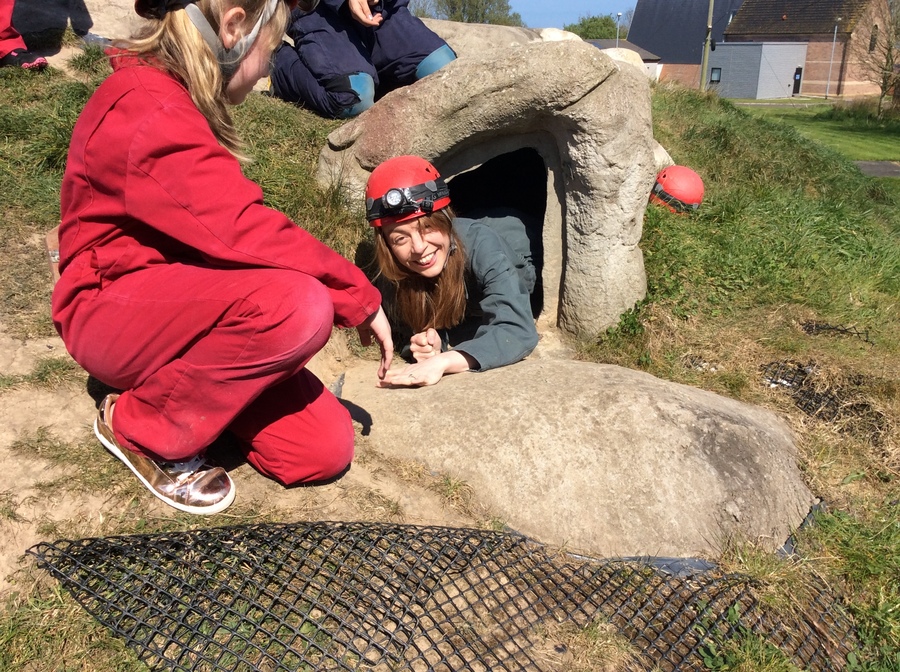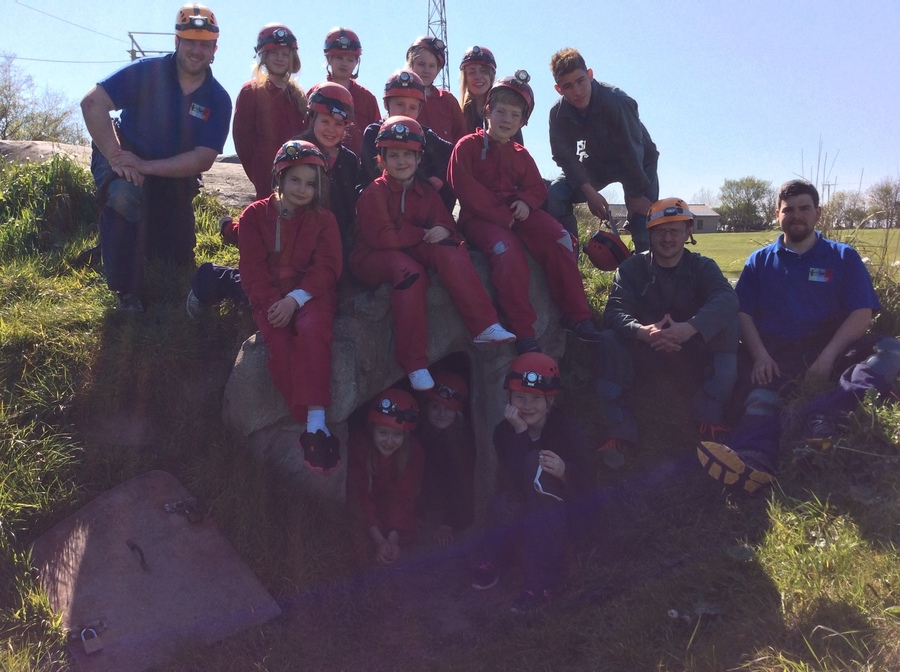 We are all having so much fun!!
Day 3: Wednesday 3rd May
What a beautiful morning! The sun is shining so we are heading outside to the assault course! As the assault course requires a lot of stamina and energy we needed to fuel up so we had toast, cereal, scrambled egg, bacon and toast for breakfast! Andrew led this session and it was a lot of fun! We had to throw ourselves over and under logs, scramble along the ground under a net, run and jump over obstacles, crawl through tunnels, pull ourselves through swinging tyres and then rope swing ourselves across a muddy pool! Mrs Billington and Mr Kearney went head to head and... Mrs Billington retained her title!! Have a look at some of the highlights below: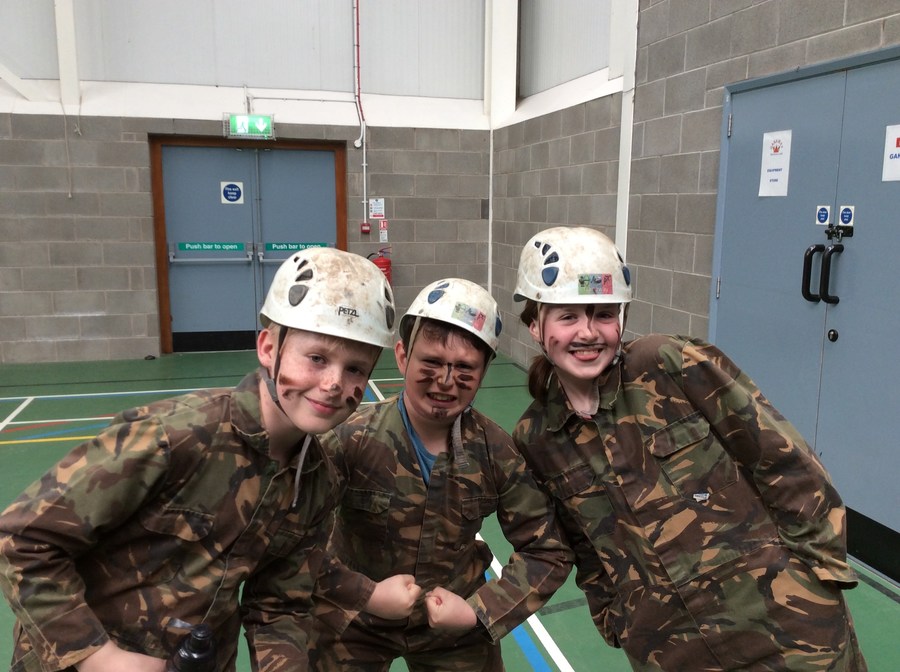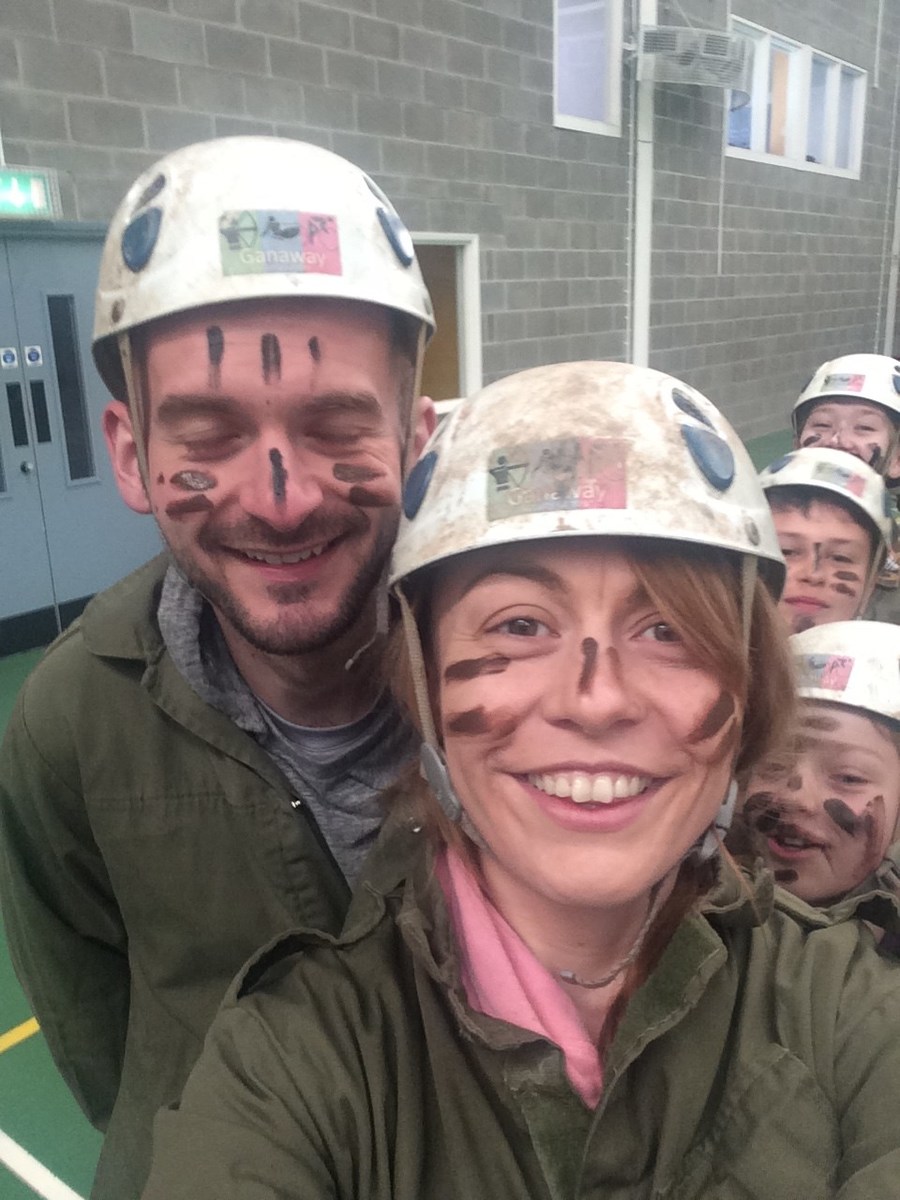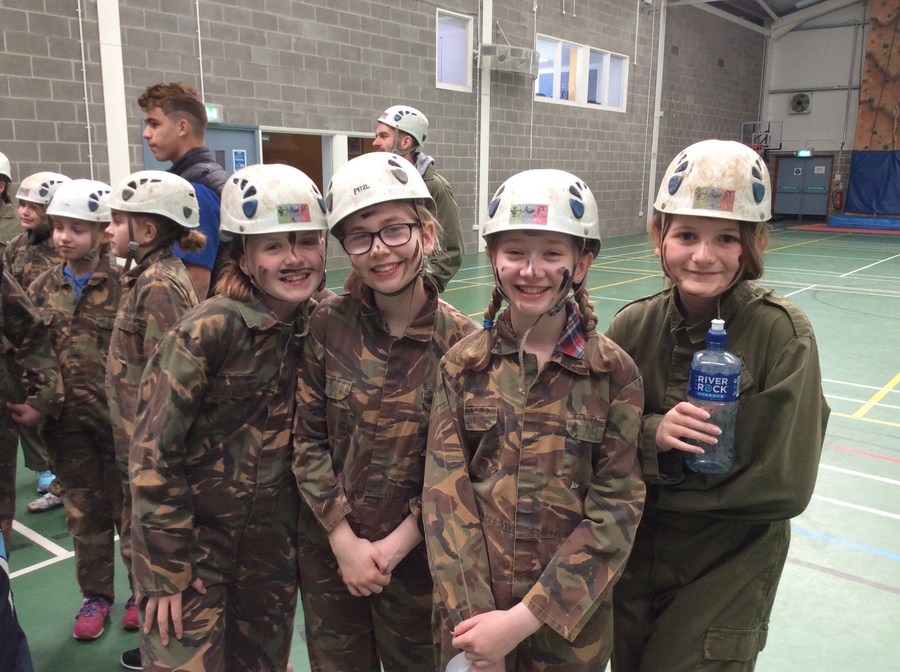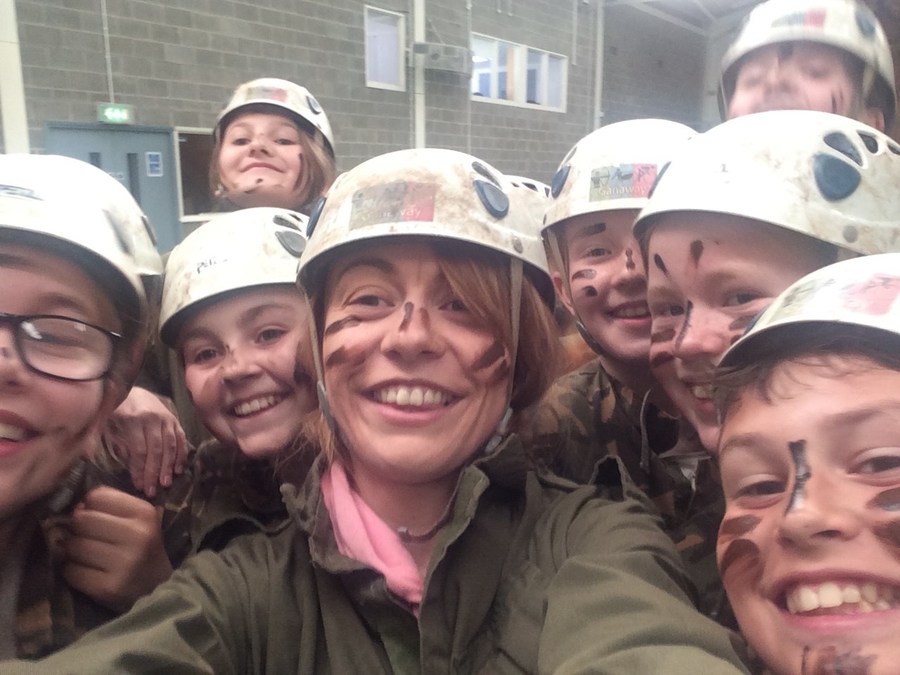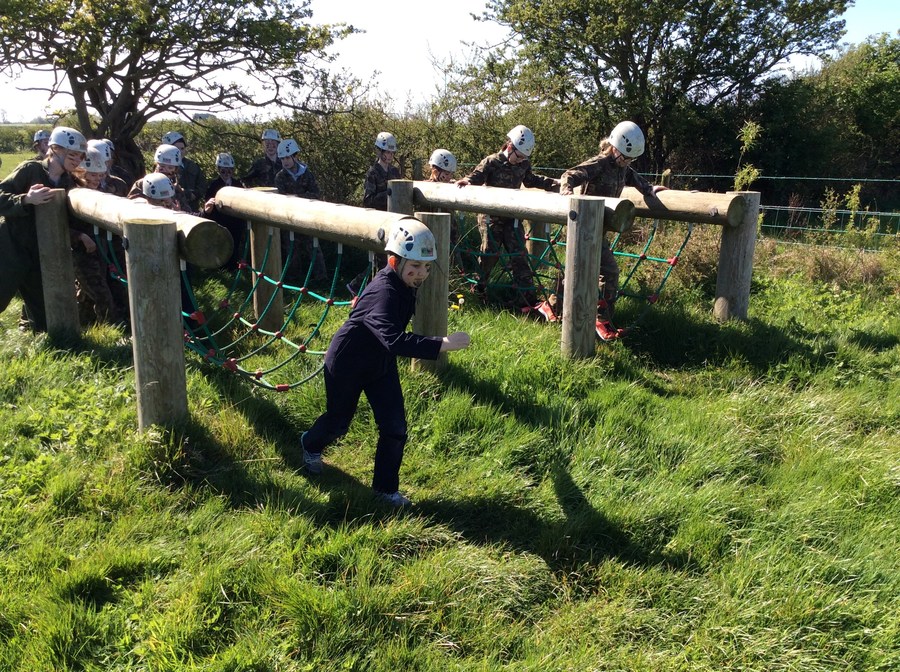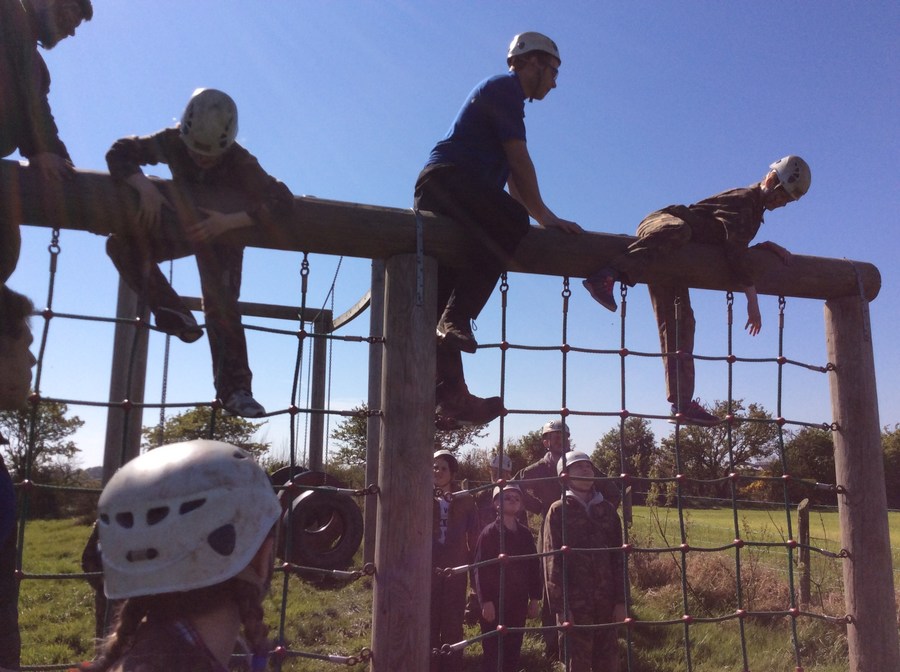 After the assault course we headed in for lunch. After lunch we headed out into the beautiful sunshine to the Slip 'n' Slide. This was a lot of fun!! Have a look below: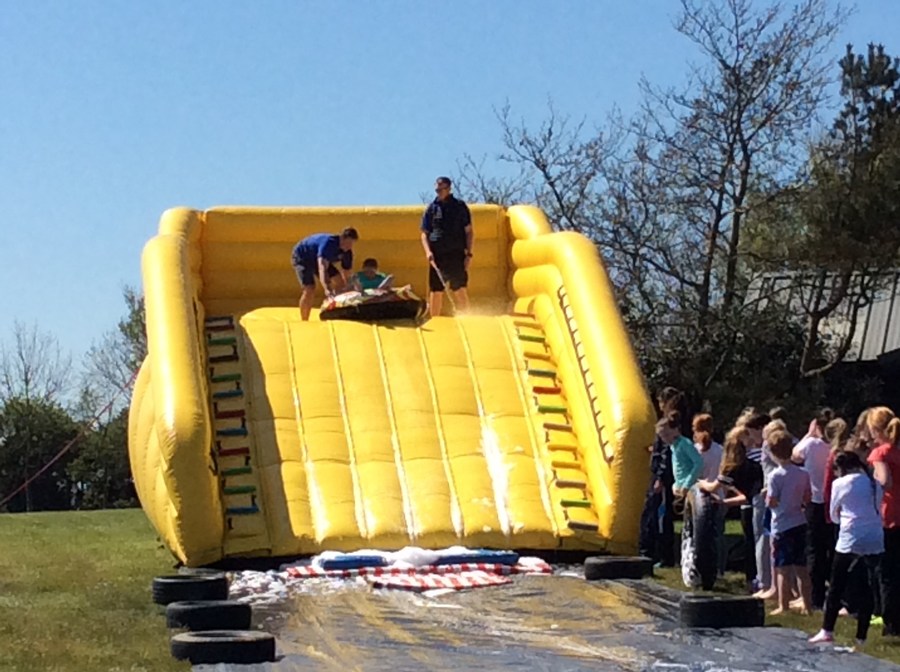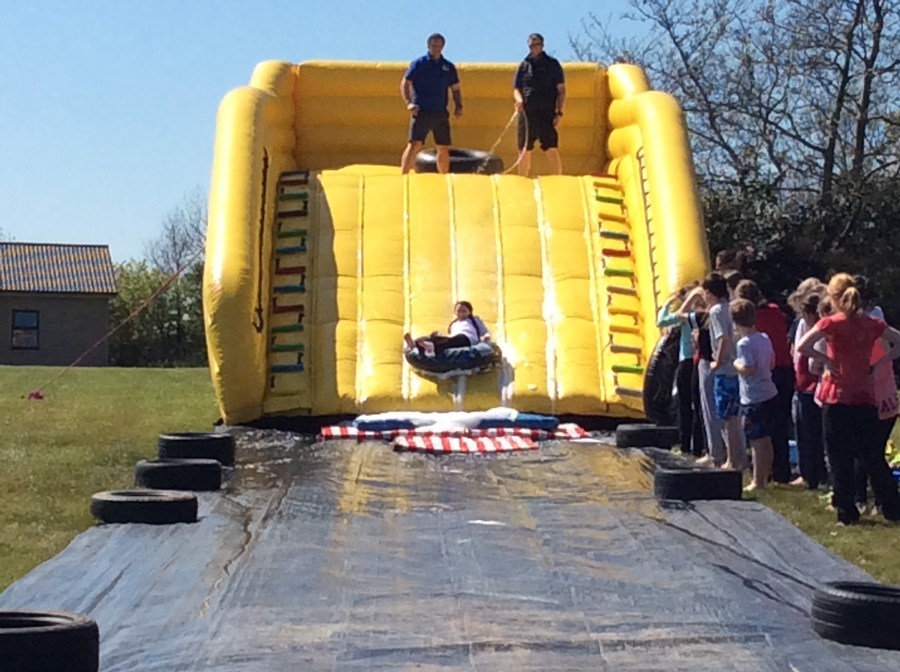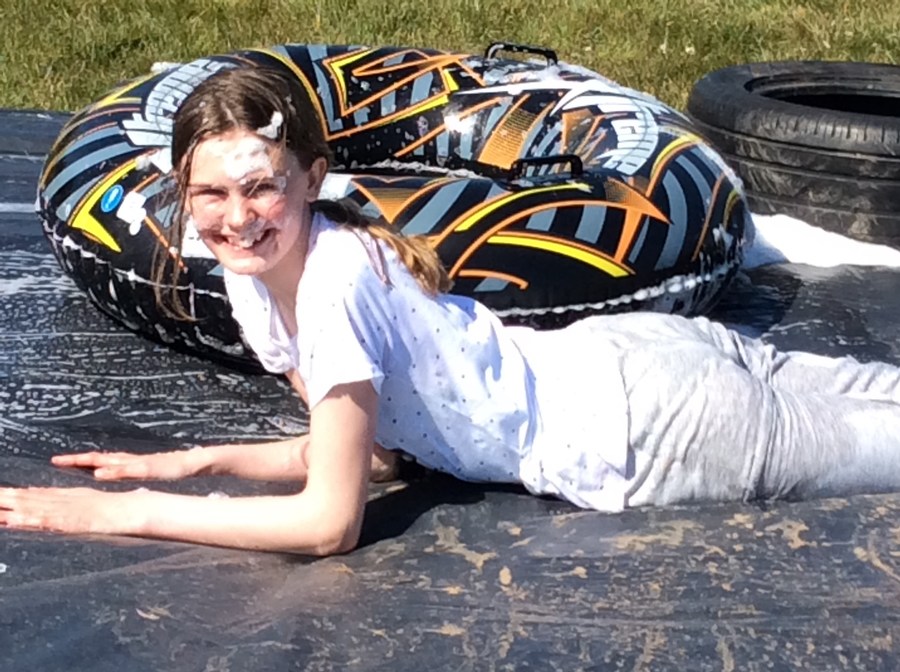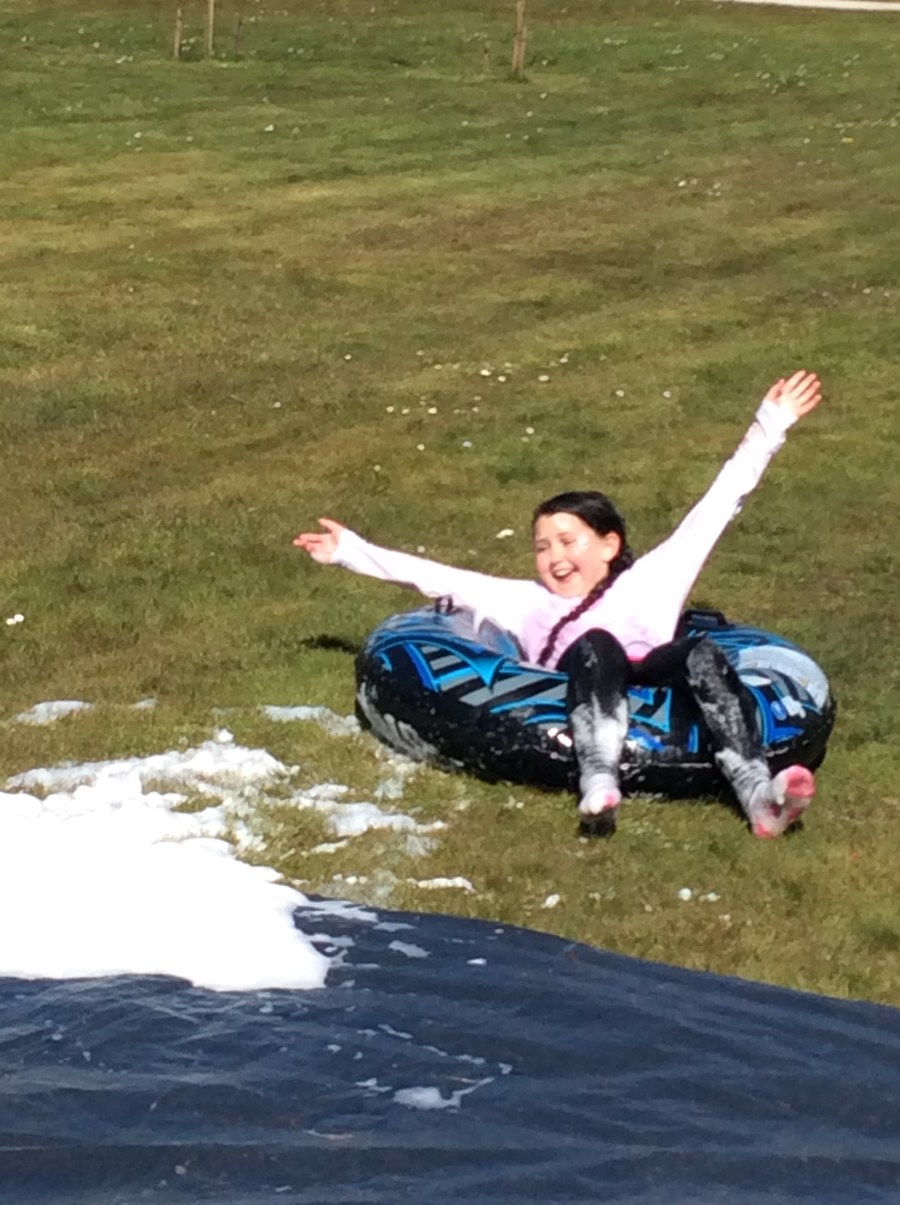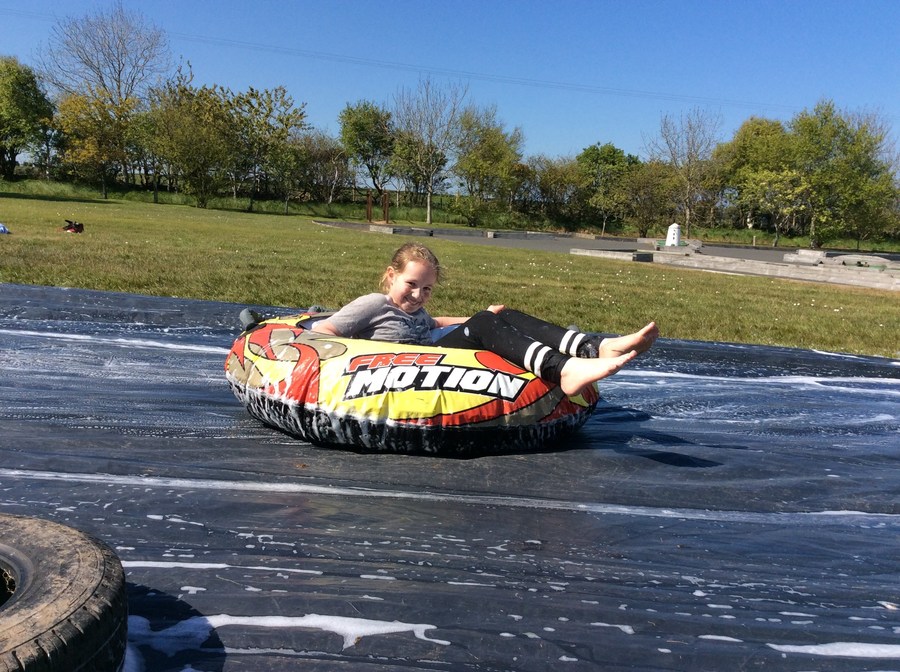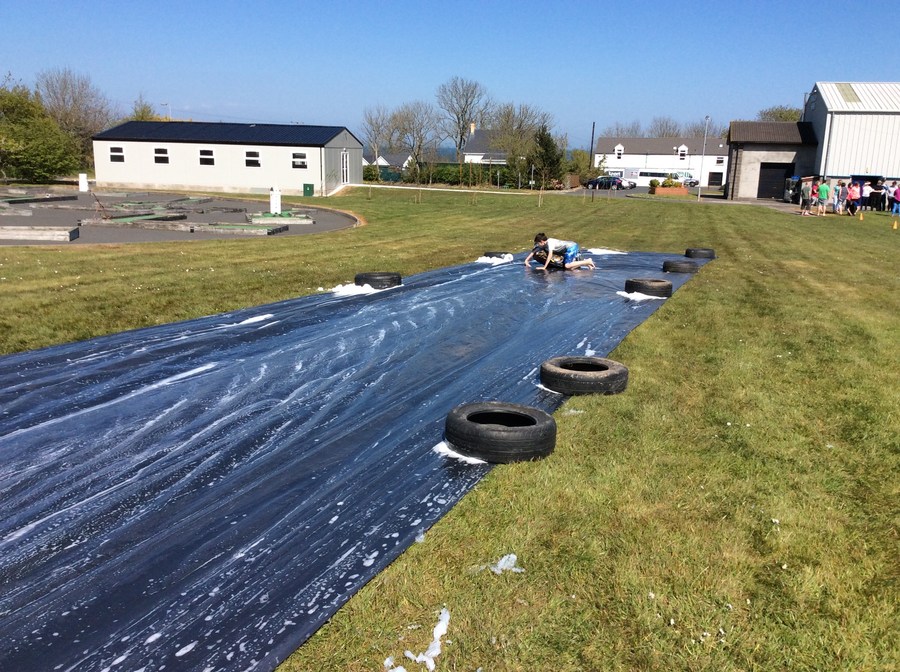 After the Slip 'n' Slide we went inside for a long, hot shower. Afterwards Mrs Davis and Mrs Billington thought it would be a good idea to give out money for the vending machines... this proved to be an absolute nightmare!!!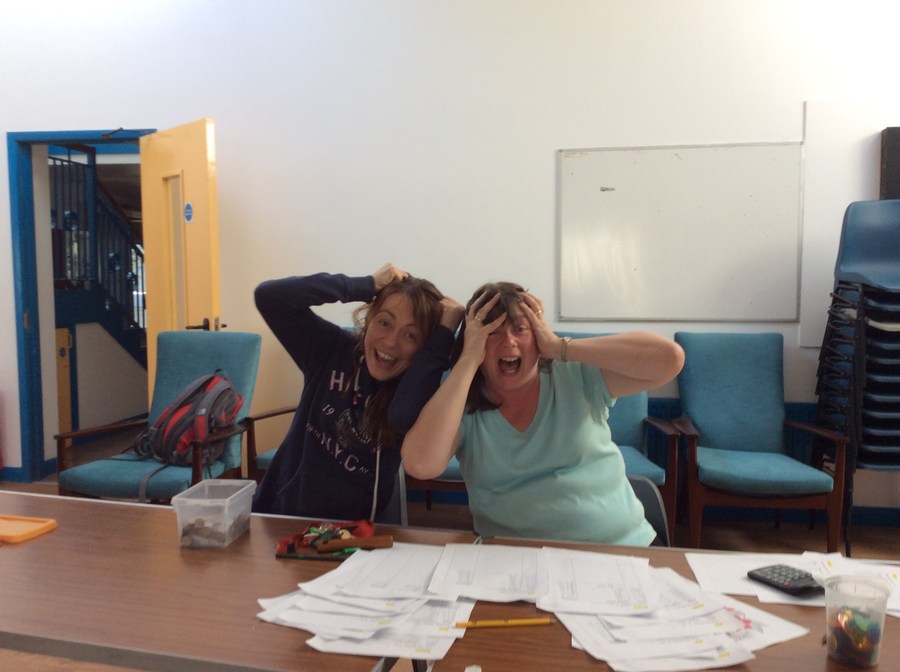 On Wednesday evening we had a campfire with Norm and Andrew. It was a lot of fun! Andrew and Norm toasted marshmallows over the fire. They were yummy!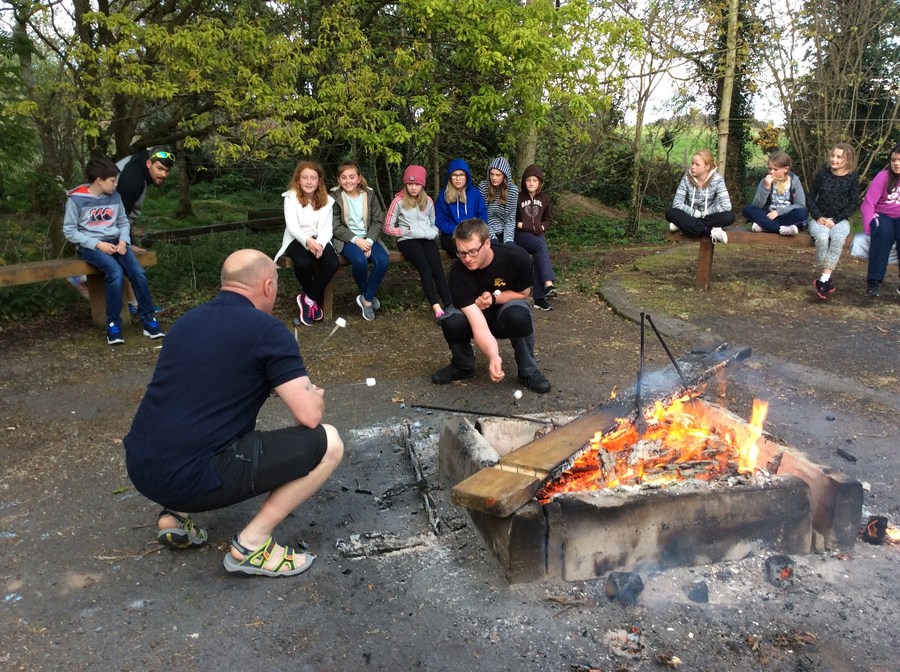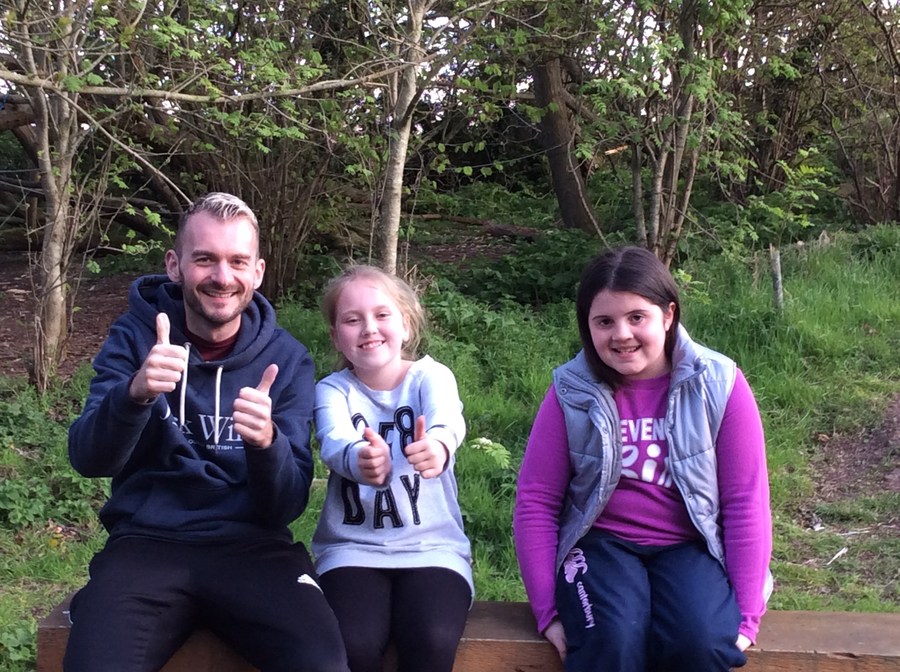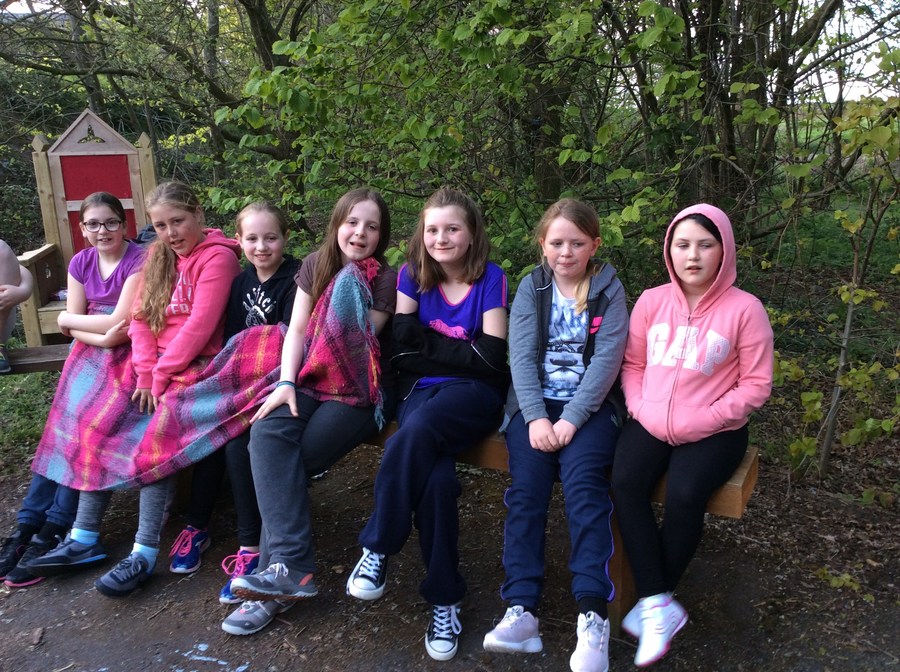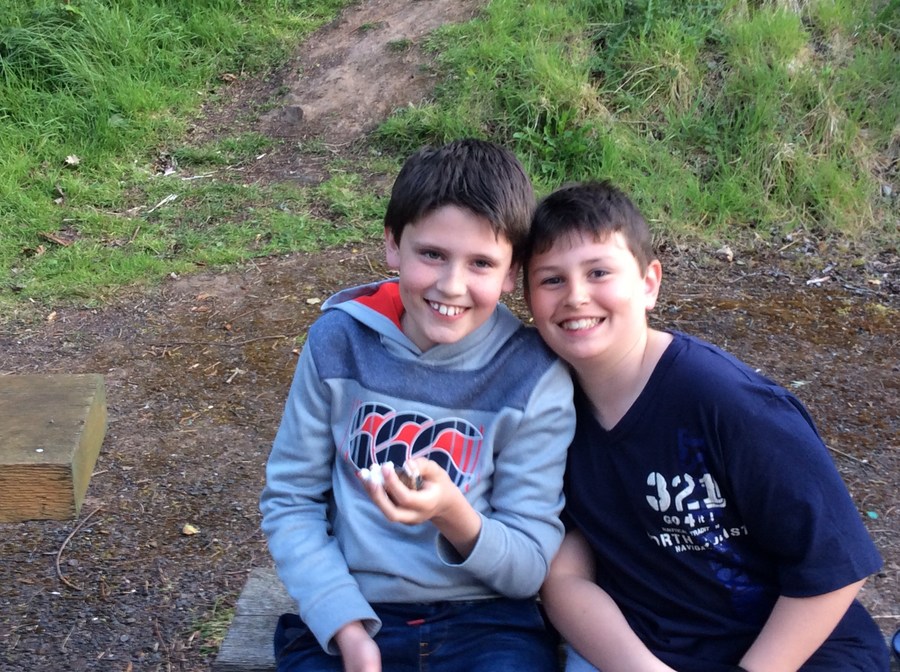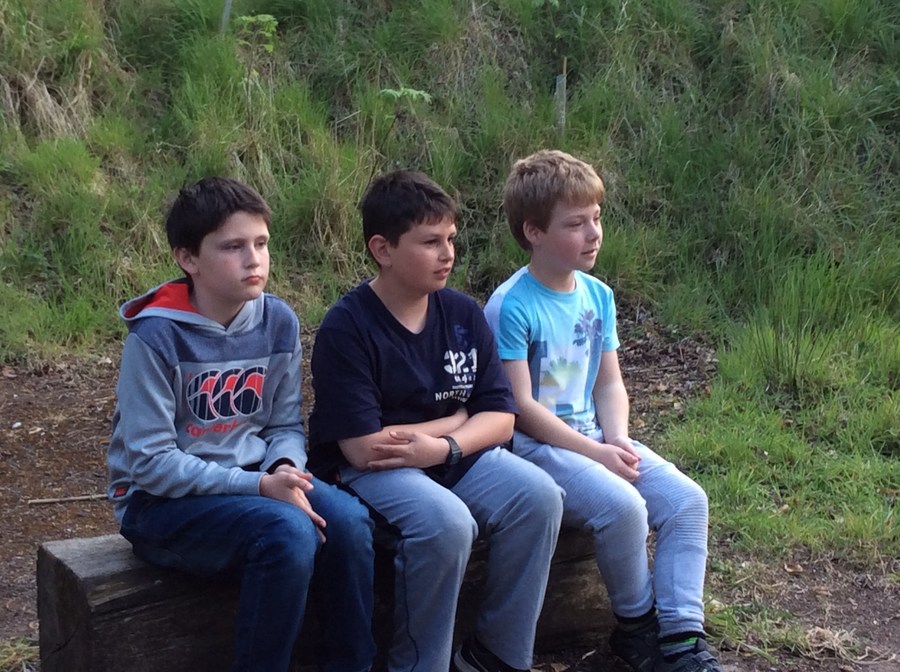 After our time at the campfire we headed up to the Millennium Centre for some pampering!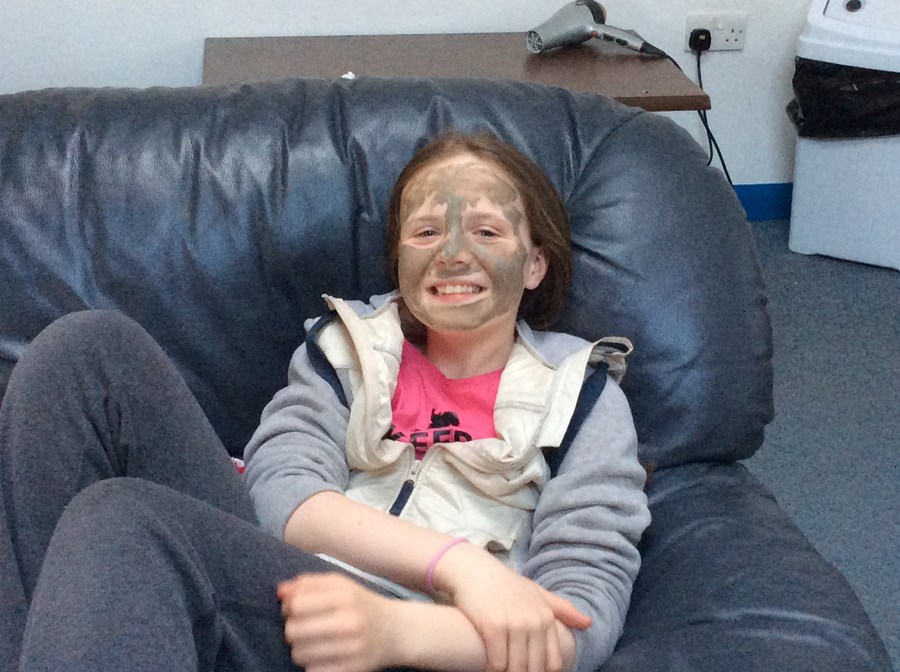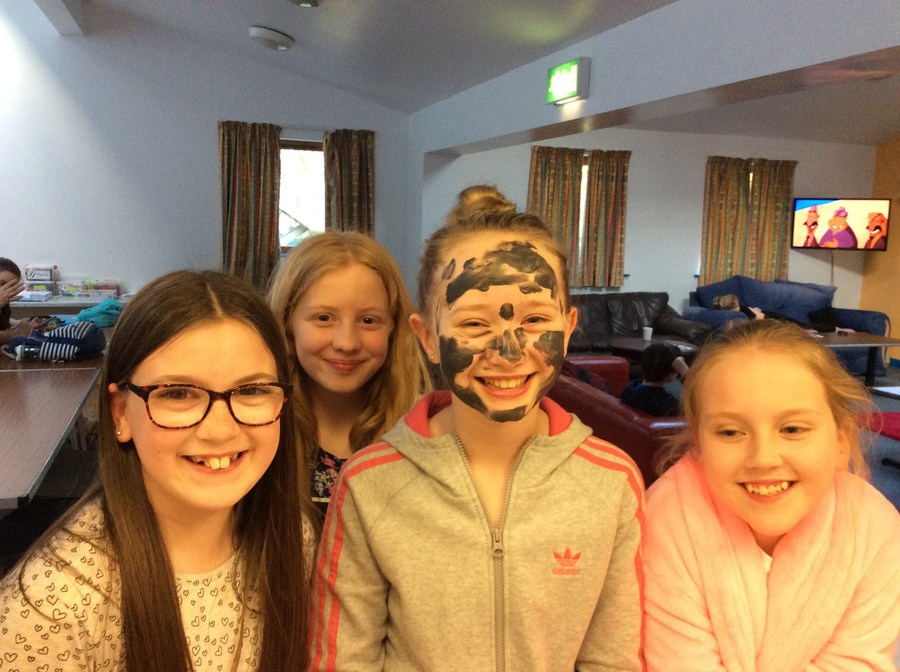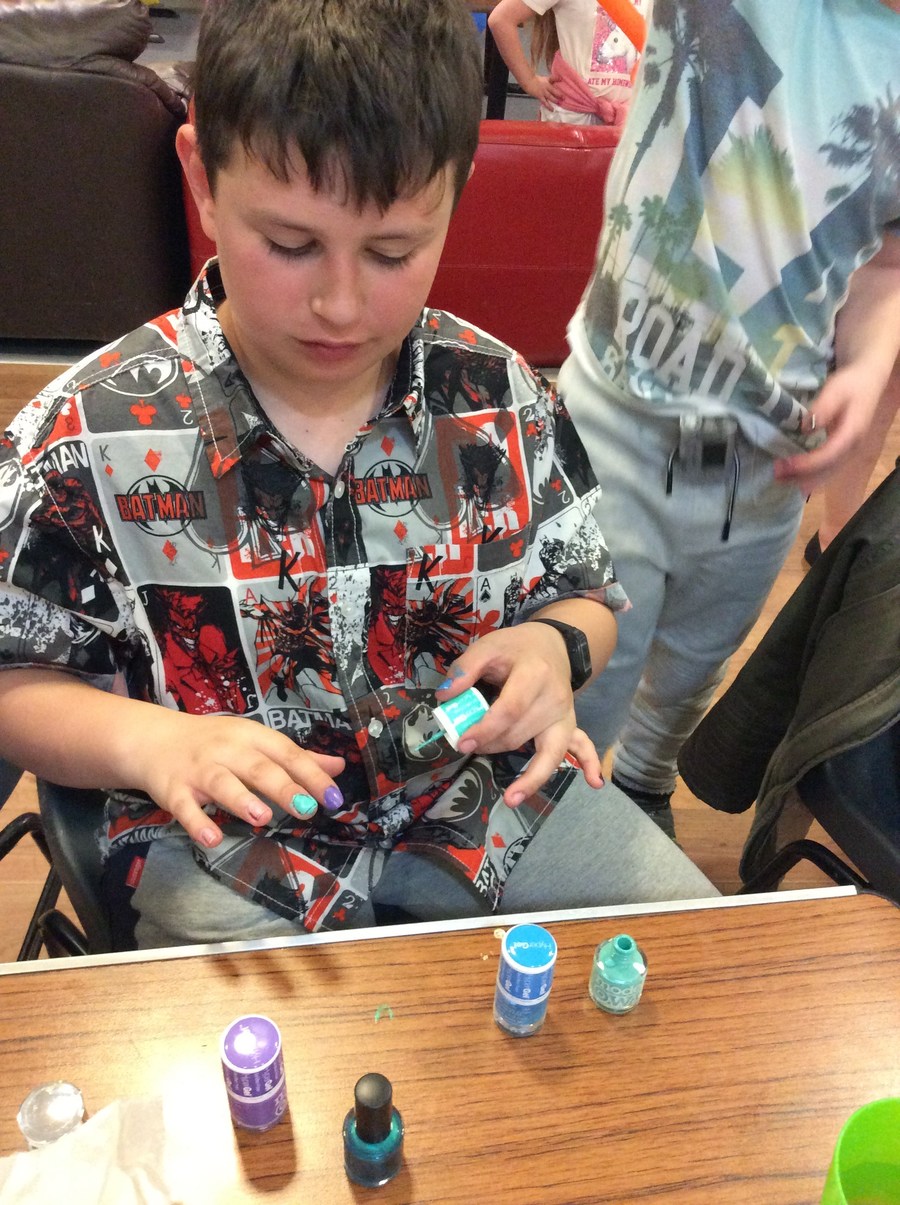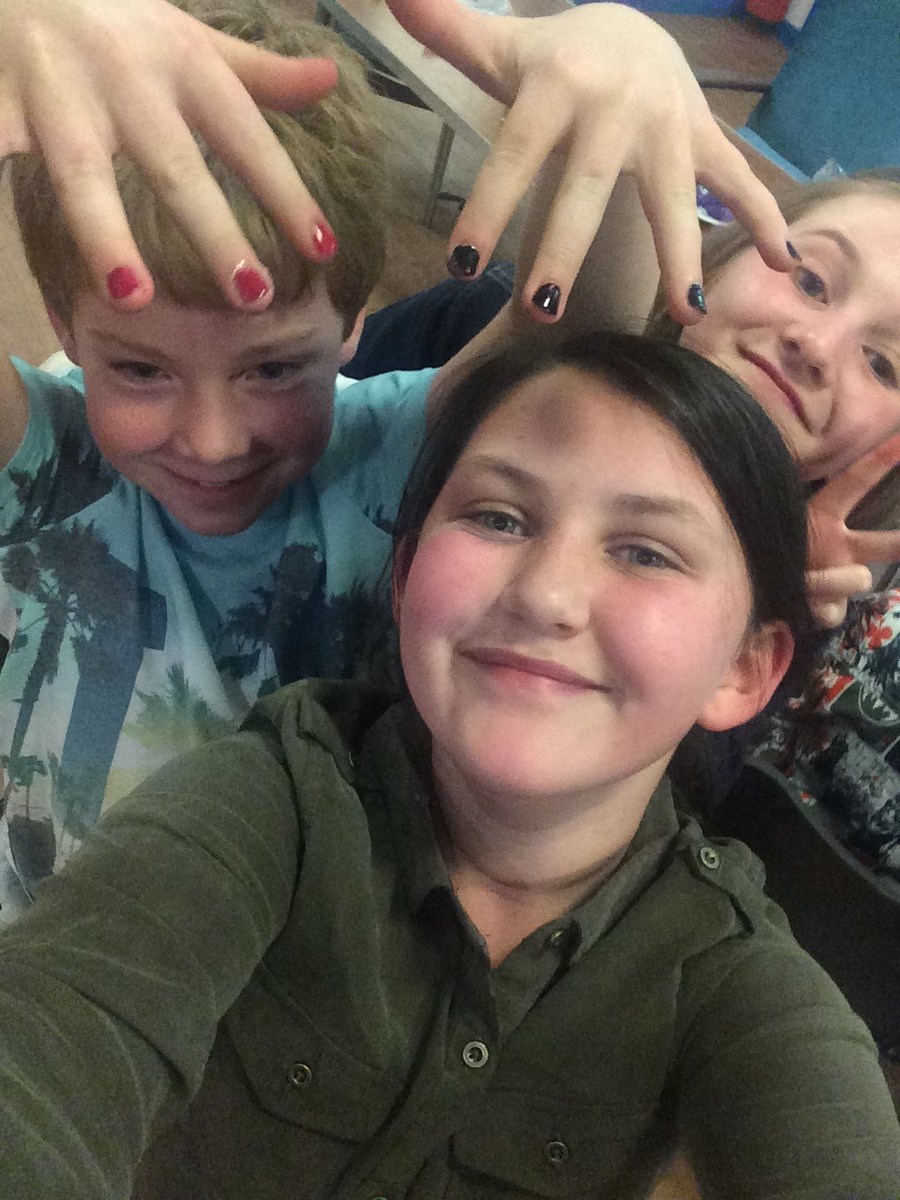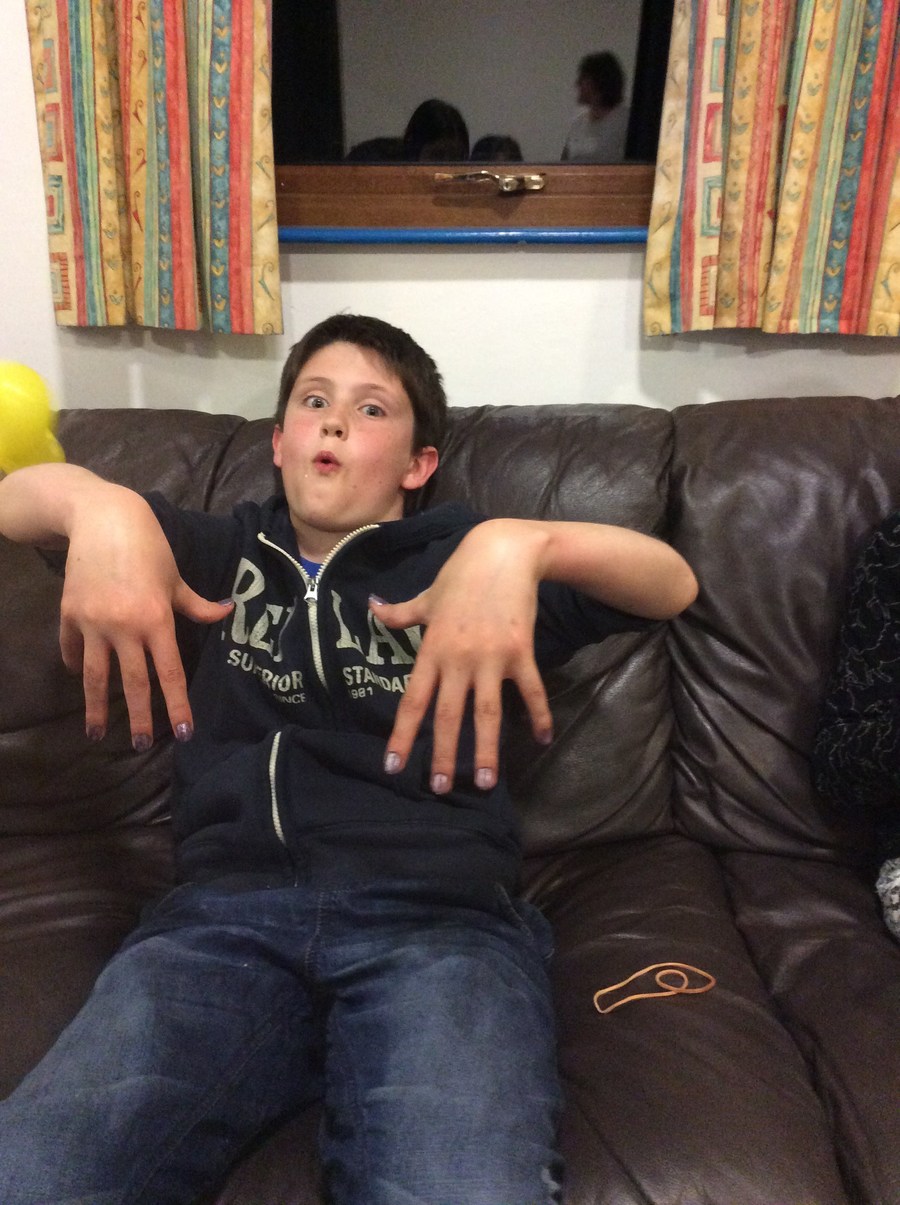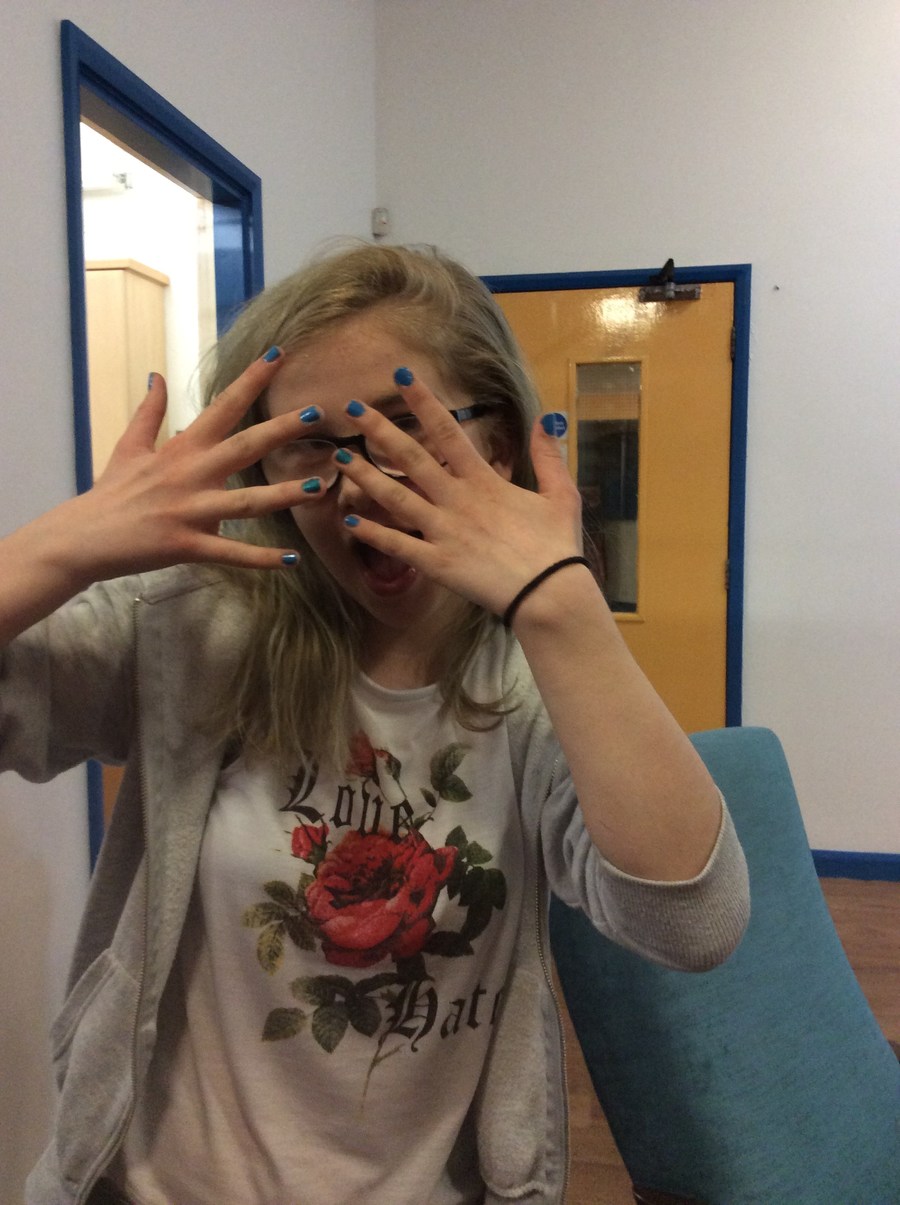 Day 4: Thursday 4th May
This was our last day. We felt exhausted and very sad to be leaving Ganaway. Before heading home we had time for 2 more activities. We went on the climbing wall and on the Zipline. Here are a few highlights: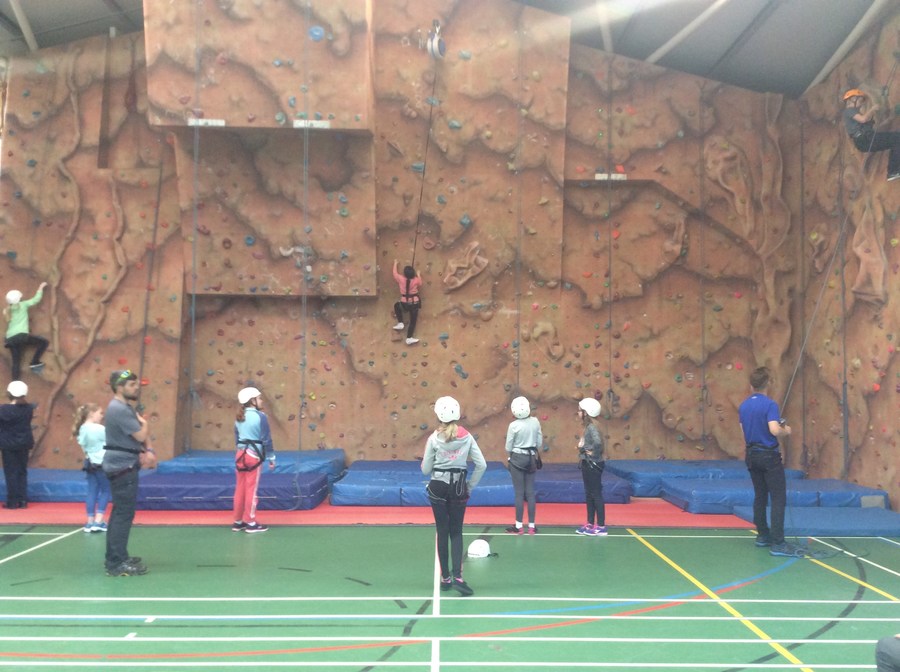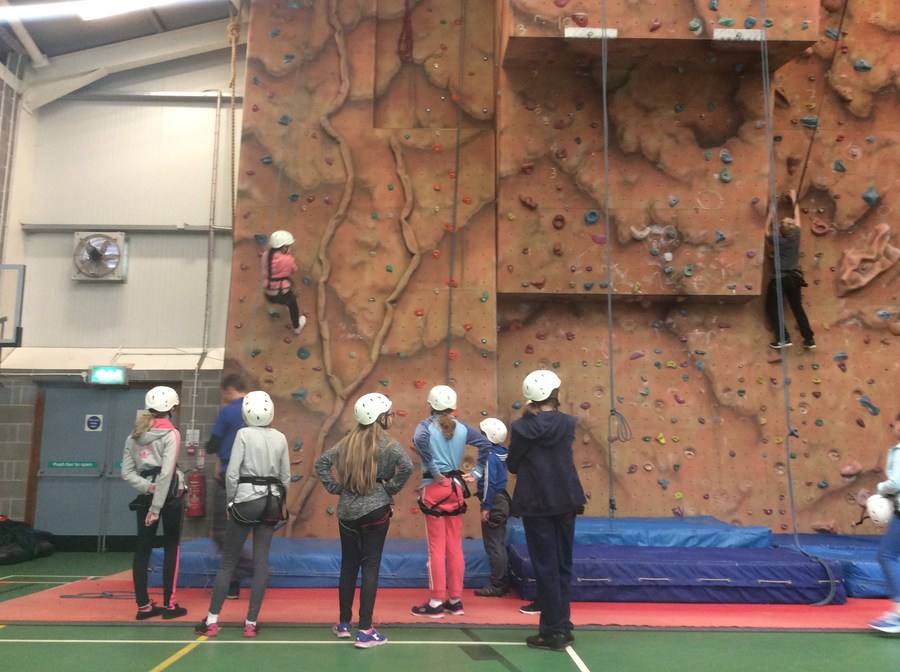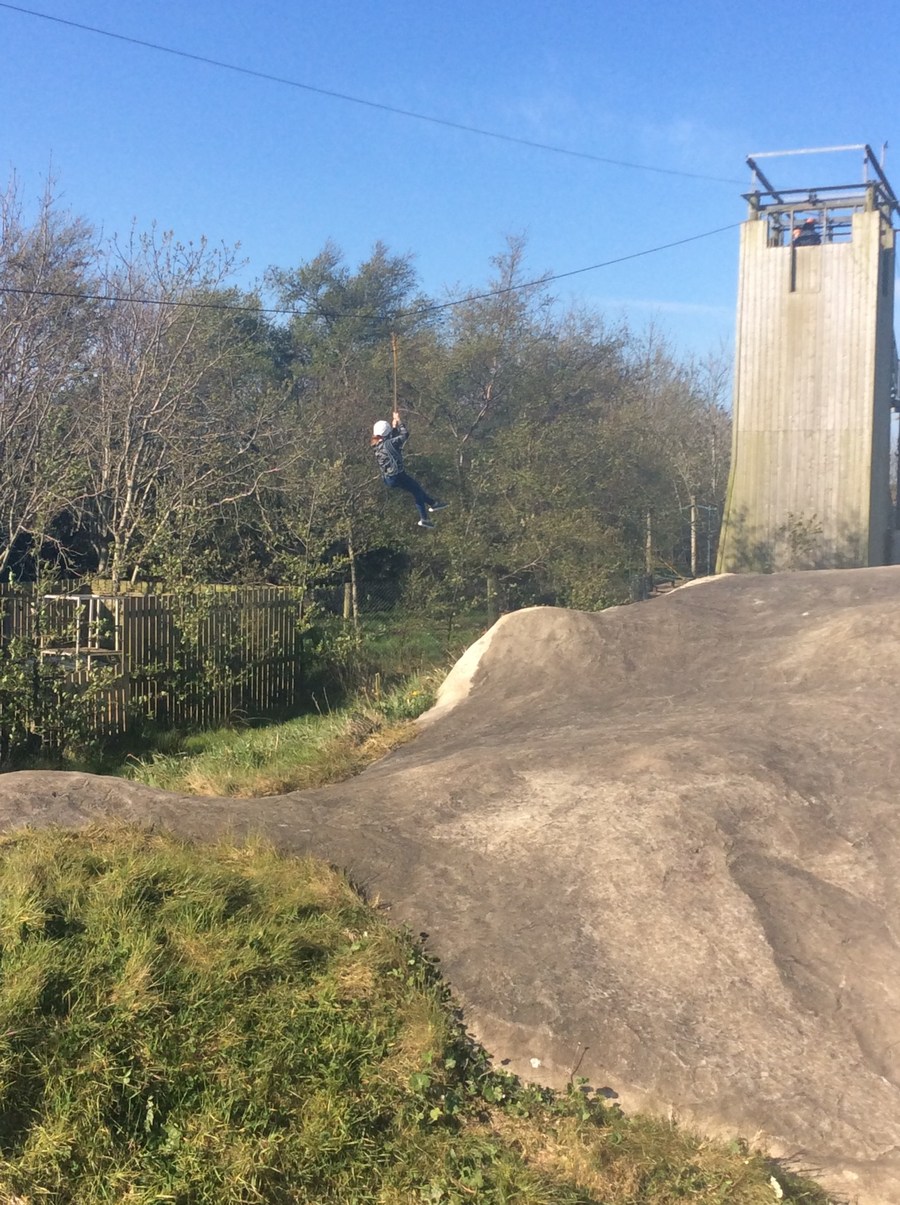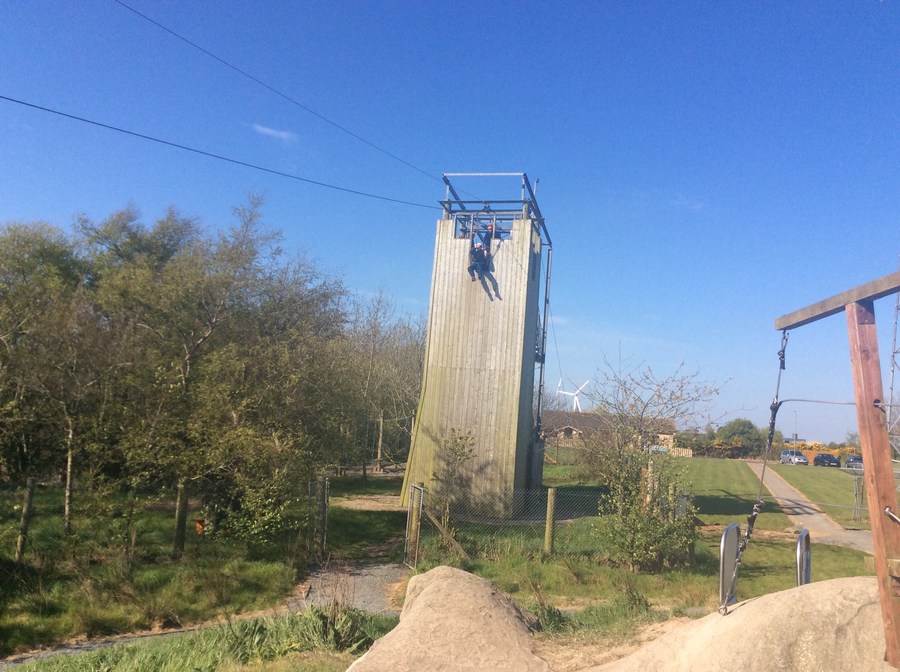 We had an absolutely amazing time at Ganaway. We would like to say a MASSIVE thank you to all the staff at Ganaway for making our Primary 7 residential trip so much fun!! We had a blast!!