PTA
Thank you to everyone who supported our recent Fireside Quiz. We raised a massive £269!!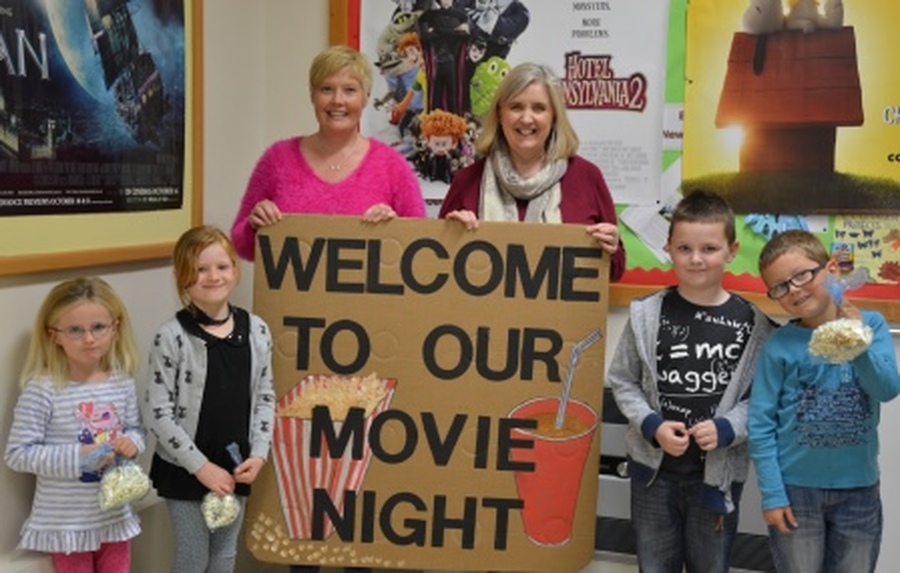 Welcome to Carrowdore Primary School PTA. We are fortunate to have a PTA that is and has been an integral part of the school community. In its time the PTA has raised thousands of pounds, which has been spent on equipment and resources to enhance our children's education experience and the school's facilities.
Our PTA is about much more than fundraising. The PTA exists to provide closer links between home and school and is an excellent way to bring staff, parents and friends together socially in support of the school, working towards a common goal.
All parents and members of the school community are encouraged to get involved, even if they only have a small amount of time available. Together Everyone Achieves More. All families are automatically members of the PTA when their child joins our school, with a PTA Committee that works on their behalf.
Not all of our events are fundraisers, throughout the year we host the following FREE events:
Coffee 'n' Cake afternoons

the PTA pay to send the P7 children to paint memento mugs at Eden Pottery

provide tea / coffee at school functions

end of term discos

providing gifts for the children

special one off events such as Party Animals
How do we raise money?
Like most PTA's we raise money through the events that we run. Some of our most popular fundraising events are:
100 grid Chocolate Explosion

Fireside Quiz

Summer Fair

Movie Night

Raffles

easyfundraising.org.uk
We would like to express thanks to Mr Campbell Keatings, Castlebawn TESCO Community Champion who endlessly supports our school throughout the year.
Carrowdore Primary School PTA 2016/2017
Miss Roe- School Principal
Wendy Angus - Chairperson
Zoe Nickell - Secretary
Christine Bradshaw- Treasurer
Sarah Marshall - Assistant Treasurer
Mrs Billington - PR
Mrs Brittain - Teacher rep
Debbie Patterson
Pamela Alexander
Jennie Liggett
Rachel Nixon
Emily Kennedy
Naomi Miskimmin
Claire Ferris
Ebony Denny
Nadia Millican
Emma Bartlay
Enter text...